MCCCA is a non-profit organization, established in 1926, to bring first class music and entertainment to Mason County. Concerts feature a variety of music like classical, folk, and pop.
Our President's Circle Members
These companies invest in the Chamber and our business community at the highest level. We appreciate their commitment to building a healthy economy.
Platinum Members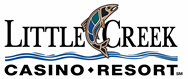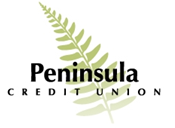 Green Diamond Resource Company · Hood Canal Communications · Little Creek Casino Resort · Our Community Credit Union · Peninsula Credit Union
Tier 2 Gold Members
Alderbrook Golf & Yacht Club · Arnold Smith Insurance · Alta Forest Products · ASC Security & Investigation · City of Shelton · Falcon Financial, Inc. · Heritage Bank · Island Enterprises, Inc. · Lucky Dog Casino · Mason PUD#3 · Mason Health · Shelton Dental Excellence · Squaxin Island Tribe Tourism · Taylor Shellfish Farms · The Shopper
Tier 3 Silver Members
Alderbrook Resort and Spa · Bakala State Farm Insurance · Bavarian Pro Wash · Bonin Law · Builders FirstSource · Certified Payments, LLC ·
Consejo Counseling & Referral Service · Diamond Touch Landscape · Edward Jones, Karen Schade · EI. Kristyn & Son Construction, Inc. ·
Flippin Awesome Renovations · General Dynamics Electric Boat · Gillis Auto Center · Great Bend Center for Music · iFiber Communications ·
Maple Glen Senior Living · Mason Transit Authority · MultiCare · Port Blakely · Seattle Shellfish · Shelton Dental Center · Shelton School District ·
Shelton-Mason County Journal · Sierra Pacific Industries · Tractor Supply Company · Washington Corrections Center